Choose from our flexible scheduling options...
All classes are available 2 days, 3 days, 4 days or 5 days per week!
3 Hour
"Tiny Day"
Toddlers: 9:00-12:00, Preschoolers: 9:15-12:15
4 Hour
"Mini Day"
Toddlers: 9:00-1:00, Preschoolers: 9:15-1:15 & Pre-Kindergarten 9:30-1:30
5 Hour
"Half Day"
Preschoolers: 9:00-2:00 & Pre-Kindergarteners: 9:00-2:00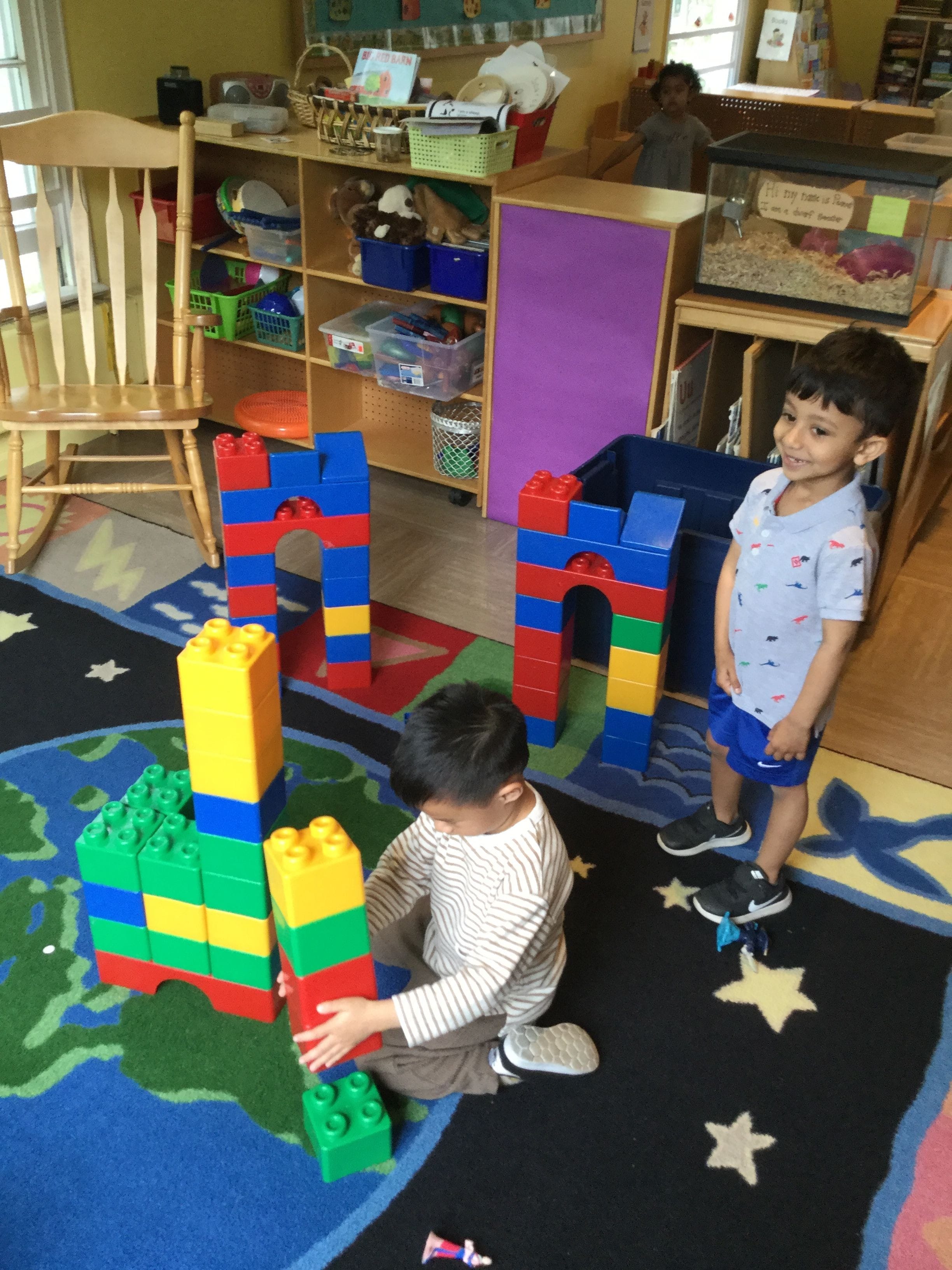 Free Play Learning Experiences
Each day the children will engage in periods of FREE PLAY activities. During this time, each child may select activity centers of interest to them including:
blocks
manipulative toys
puzzles
dramatic play
science and nature
easel painting
Sensory table for pleasant tactile experiences
and more!
Creative Art Experiences
ARTS AND CRAFTS provide another creative outlet for each child. Children are free to experiment with a wide variety of art media including paint, watercolors, crayons, markers, glue, paper mache, plaster of Paris, play dough and clay. Small motor skills are also enhanced through scissors and sewing activities.
Music & Movement Experiences
Classroom teachers incorporate MUSIC AND MOVEMENT throughout the day utilizing songs, finger plays and musical games. Classrooms have pianos, auto harps and rhythm instruments for the teacher and children to use.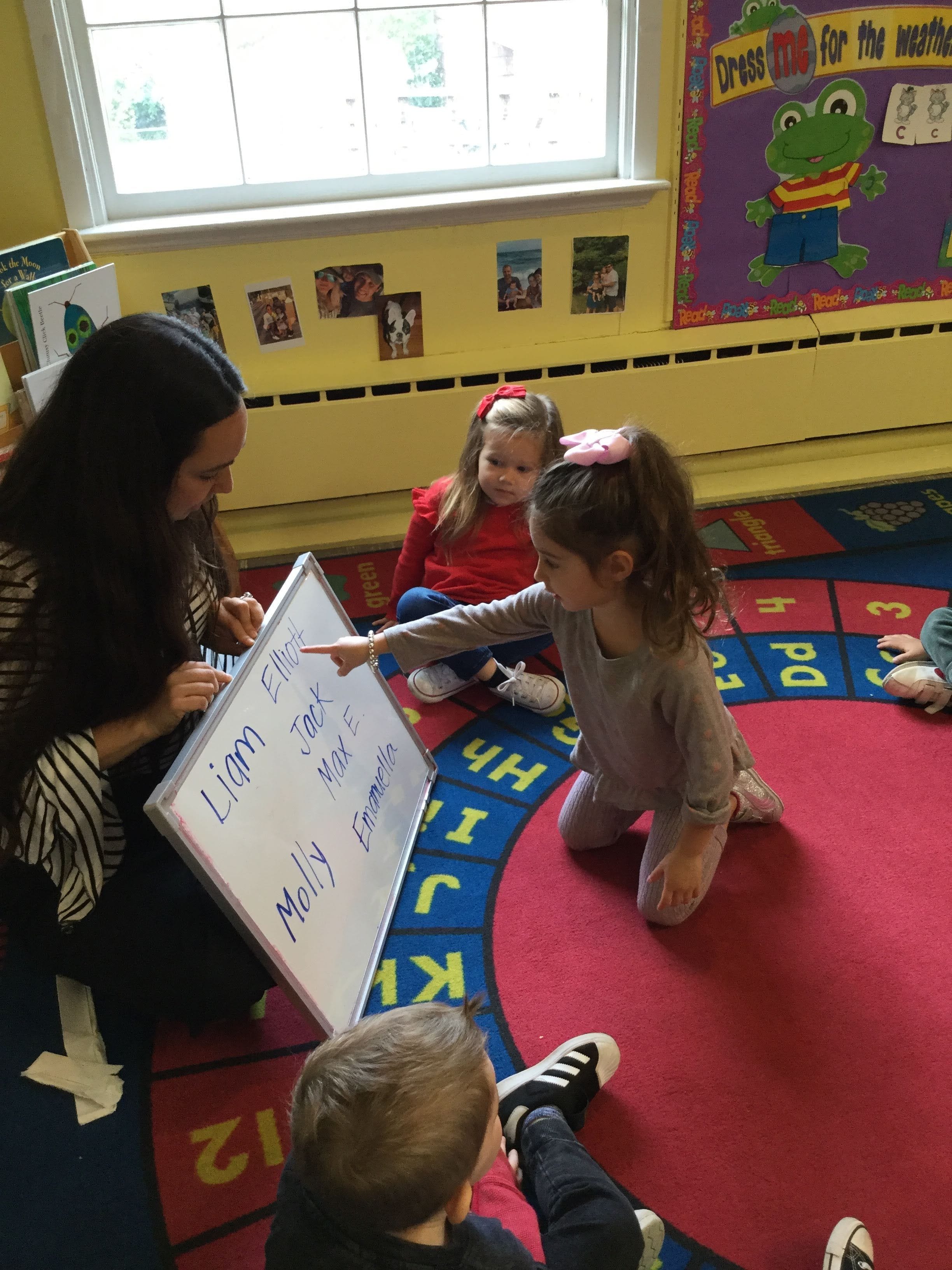 Circle Time Learning Experiences
During CIRCLE TIME, the teacher presents the lesson for the day using puppets, pictures, props, experience charts, music and finger plays. Thematic units taught during the year include seasons, community workers, animals and their habitats, dinosaurs, holidays and much more.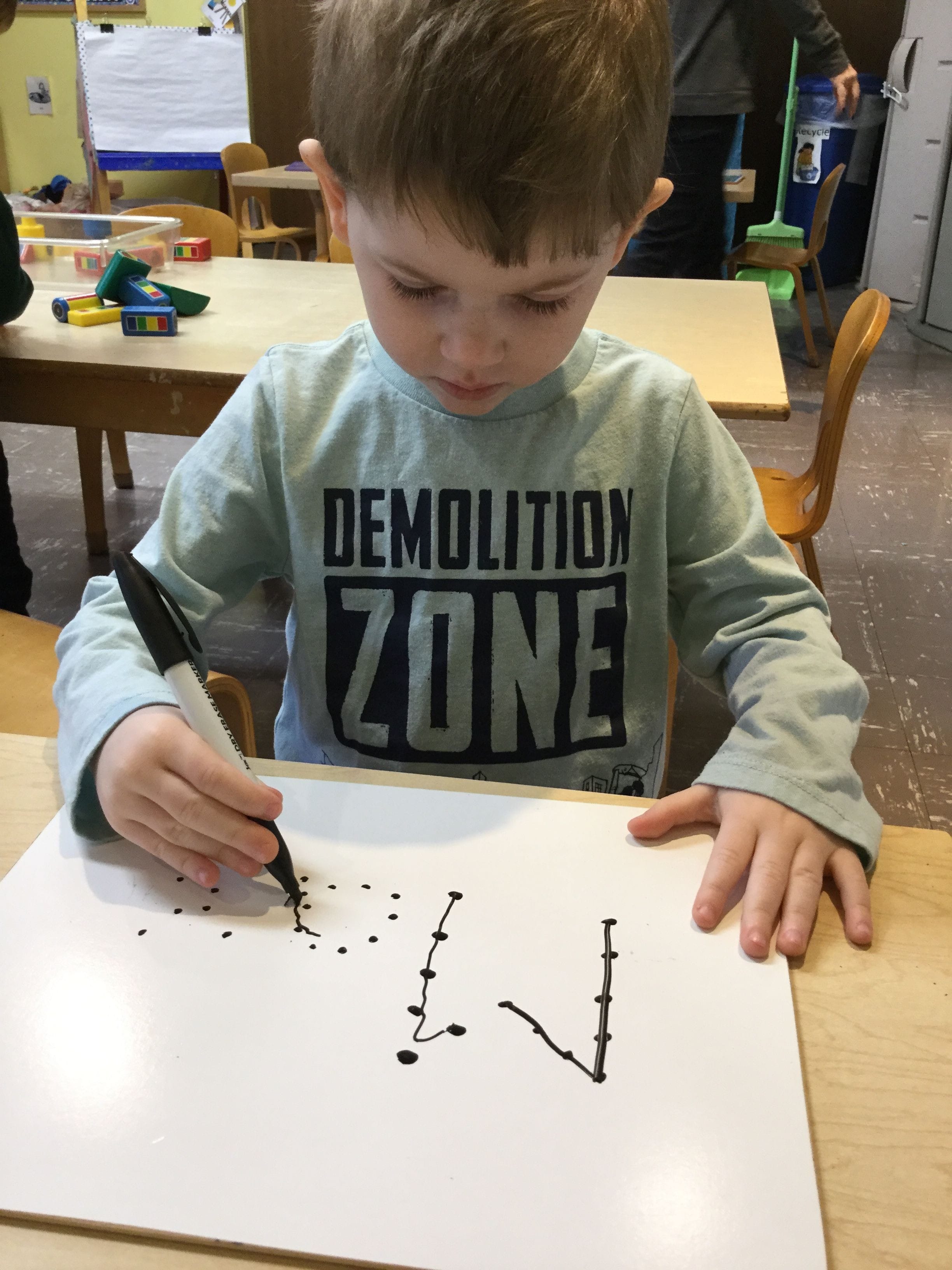 Academic Curriculum Experiences
READING AND MATH READINESS skills are taught using developmentally appropriate materials by our dedicated and experienced staff members. Beginning in the Toddler program and continuing into their Pre-K years, the children are exposed to a variety of readiness skills throughout the day. These are enhanced during circle time activities and in our Science and Technology LAB. Our selection of children's software captures the child's interest while promoting critical thinking and reasoning skills. Pre-kindergarten classes also learn a Foreign Language on a weekly basis.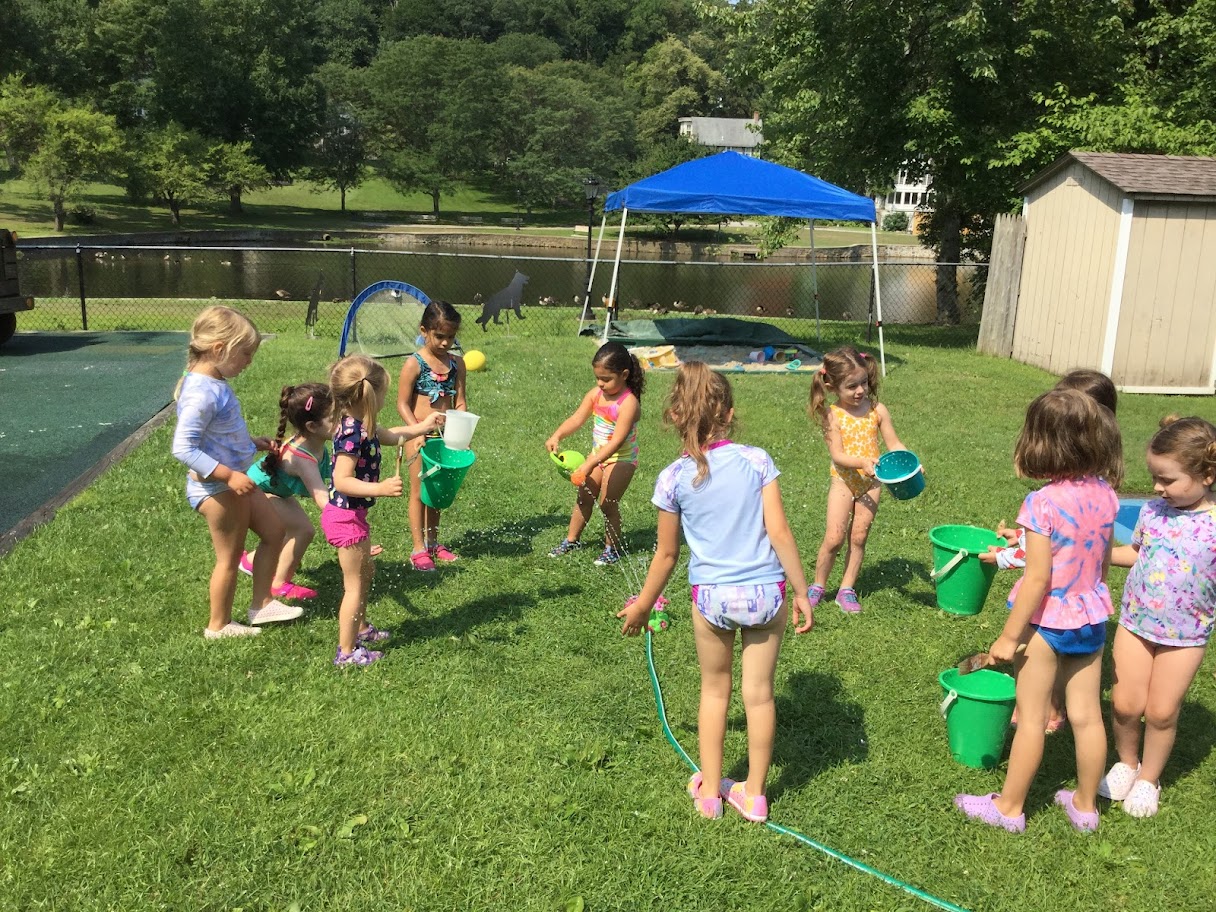 Summer Camp
July & August
9:15am-1:15pm
Come for 2,3,4, or 5 days per week!